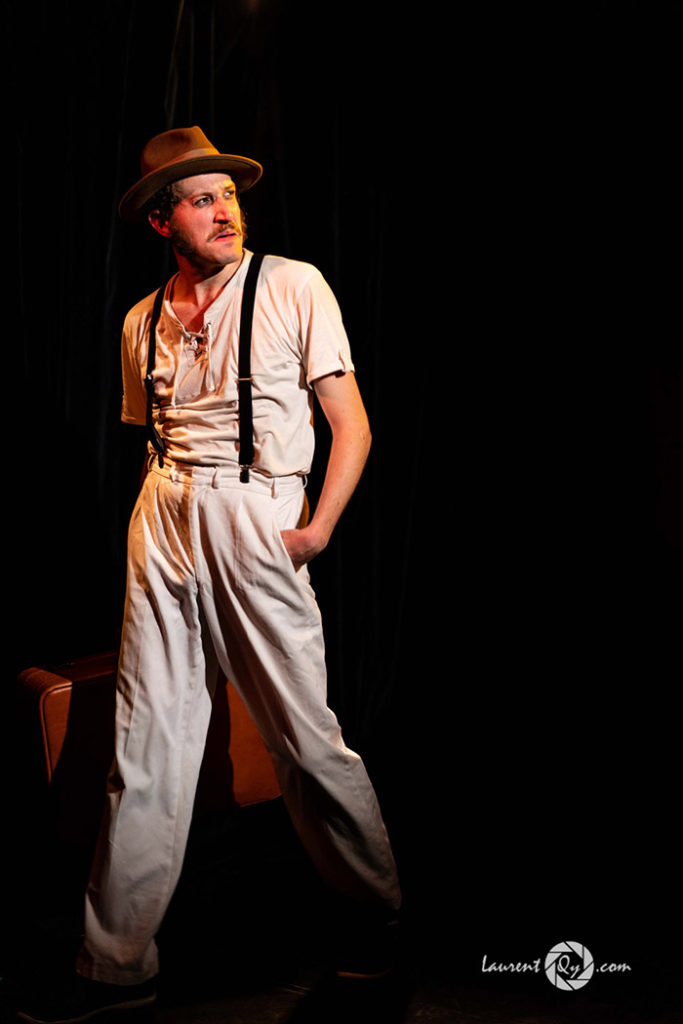 COMEDY, DANCE, MIME, CLOWN AND... HATS.
A poetic and burlesque One Man Show, "Your Hattention, Please!" invites you on a journey out of time through whimsical, sometimes absurd, sketches in which the hat becomes a pretext for creating a character, giving him a life and a soul of his own.
Evolving in an off-screen universe, inspired by cabaret, silent cinema and punctuated with jazzy notes, Bastien uses his whole body to surround his show with a Buster Keaton-inspired vibe, seasoned with a bit of Mister Bean and a spoon of cartoon sauce, spiced-up by a pinch of Jacques Tati.
Take your seat, cast off, the journey begins…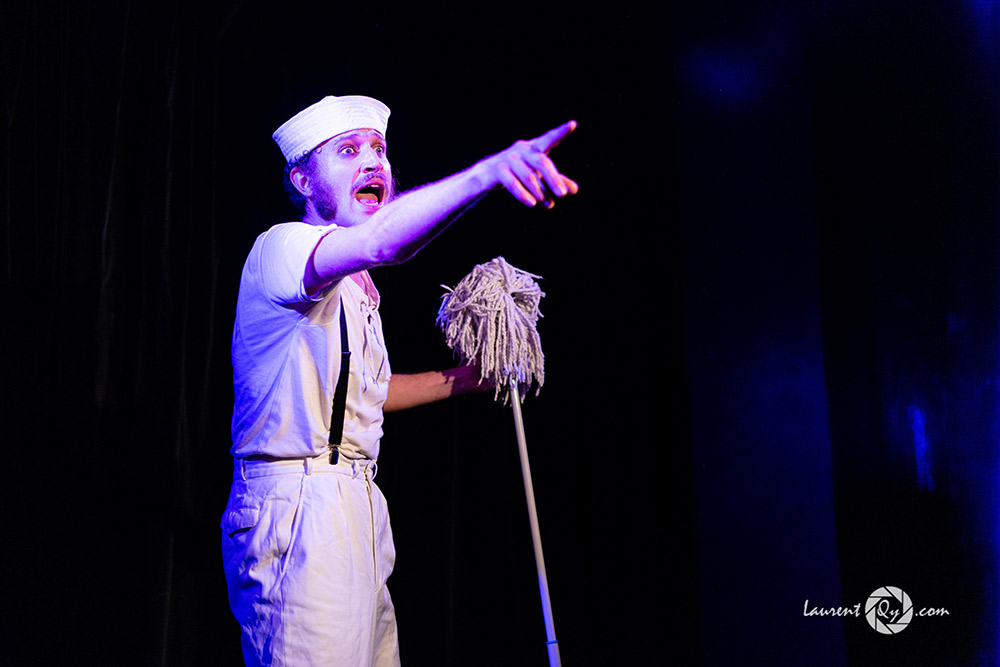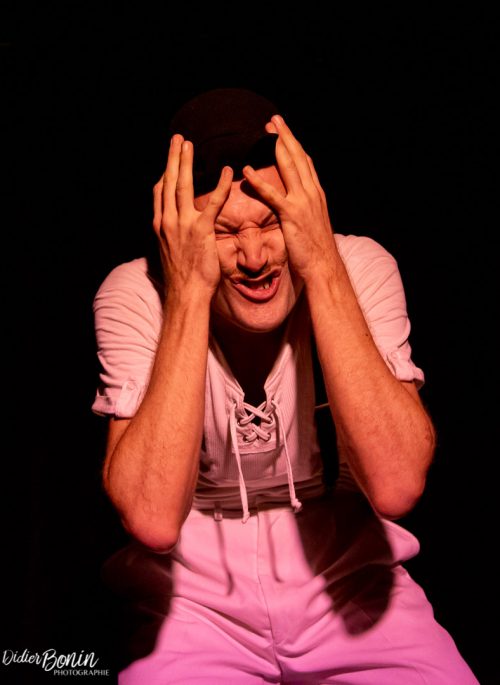 # A complete artist from head to toe 
The best and first instrument of an artist is his body. The actor spends his life shaping it. The dancer trains every day to maintain his flexibility. Bastien Rieu has chosen to remind us of its infinite variations. The red thread between these slices of the lives of magnificent losers is the hat, like an allegory of the life of an acrobat. Where Bastien Rieu innovates, it is when he integrates into his playing the mechanical disturbances that seize up our often over-oiled machines, and it is from these moments that burlesque springs forth. We're not bored for a second during this hour of complicity. And one is astonished by the change of scenery that can be created by the smallest touches of staging, music or skilfully orchestrated lighting. But all this is only credible thanks to Bastien Rieu's play and his eternal childlike look. Let him continue to do as he pleases, because we get off on it.
# 1 hour of laughter and surprise 
Excellent time spent with this mime and dance show, funny and poetic. Starting with the entrance on stage! Very sensitive interpretation, not caricatural. The children present that evening laughed even more than we did, so I highly recommend to come and see it as a family too!
———————————————
# Fantasy, humour, poetry, a great show!
A very original show that takes us out of time, out of the world, in a very special universe with this character who reminds us of the great hours of burlesque, funny and touching at the same time. No need for great speeches, only a few props and a lot of imagination, and we witness crazy adventures, all in a musical and superbly rhythmic atmosphere!
# Nice surprise of the weekend
We had a great time laughing and relaxing! The actor takes you into his crazy circle of characters, each one funny and touching, under a background of jazz music, the mime is skillfully conducted, we are not bored for a moment, we let ourselves dream and we ask for more when the hour is already over! A show that has a bright future ahead of it!
———————————————
# A great time
An artist full of talent, a show that transports young and old alike with poetry and humanity! A must see!