Actor • Dancer • Mime • Clown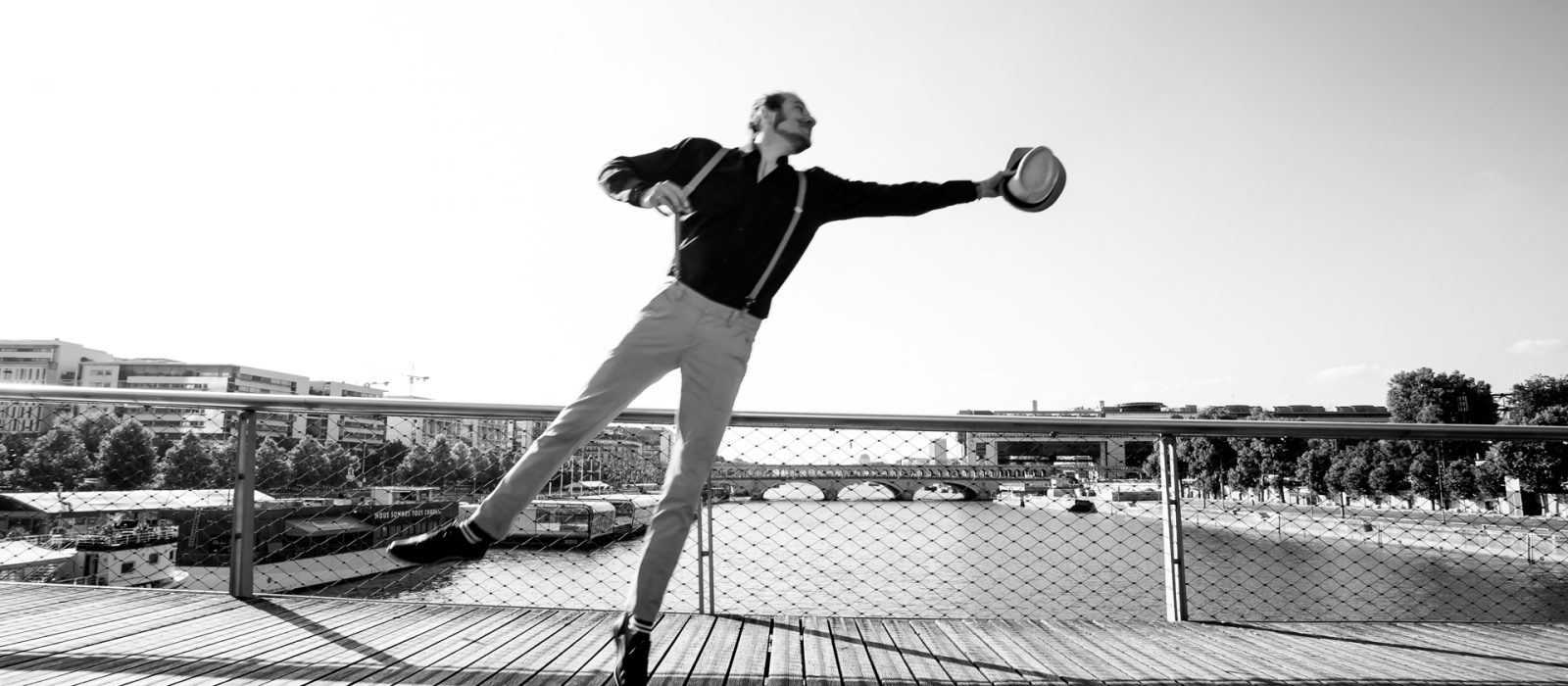 Let's get to know each other...
Bastien Rieu, A curious artist.
From a very young age, Bastien particularly enjoyed staging himself by creating his own characters to which he gave life through the costumes and make-up he was creating. He later was introduced to the world of show business when he joined a circus school where he studied a wide range of artistic disciplines.
At the same time, he practiced theatre and developed a taste for directing: the curtain opening on the actors triggered in him the desire to tread the stage. His overflowing passion naturally led him to singing. Strong of these diverse experiences, he later took on the opportunity of playing in a Musical, a way for him to combine his three passions: singing, acting and dancing.
Passionate about Jazz music, he developed his unique and original style in Swing dances such as Lindy Hop and Charleston.
After shooting several short and feature films, Bastien perfected his acting skills at the Pygmalion Studio in Montrouge and settled in Paris.
Between dance performances, stage performances and plays (he acted in 2015 alongside Jean-Luc Guizonne (at Théâtre de Ménilmontant), Bastien regularly shoots for cinema and television.
Always looking for new ways of expressing his creativity, Bastien trained in movie dubbing and theatre improvisation during workshops directed by Jean-Marc Michelangeli & Didier Landucci of comedy pair "Les Bonimenteurs".
In 2016, he wrote his first play inspired by the character of the Mad Hatter, which was acclaimed by its audience. Bastien is now coming back to the stage with his new one man show "Your Hattention Please" (Des Pieds à la Tête), in which he successfully mixes all the passions animate him.